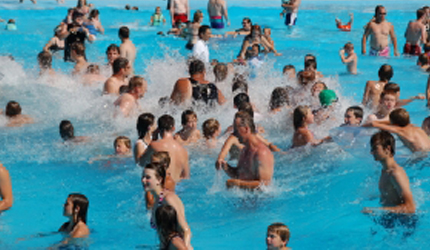 Pool is a platform dedicated to expanding and improving the discourse surrounding Post-Internet art, culture and society.
June contributors:
Absis Minas
Andreas Ervik
Ann Hirsch
Duncan Malashock
Gene McHugh
Ginger Scott
Jennifer Chan
Louis Doulas
Nicholas O'Brien
Readings:
The Readings section is an ongoing collection of essays that are continually added by Pool contributors.
Suggest relevant readings here: [email protected]
Links:
The Links section is an ongoing collection of progressive, contemporary artists, writers, curators and thinkers.
PDF:
The PDF section of the website serves as an organized downloadable archive of Pool texts.  PDF's are compiled and made available at the end of each month.
June | Submissions:
Pool is currently accepting essays/video essays, reviews, interviews, editorials, documentaries, podcasts or chat pieces for the June archive.  For consideration, please send finalized versions to [email protected]
All text pieces should be sent in word document format